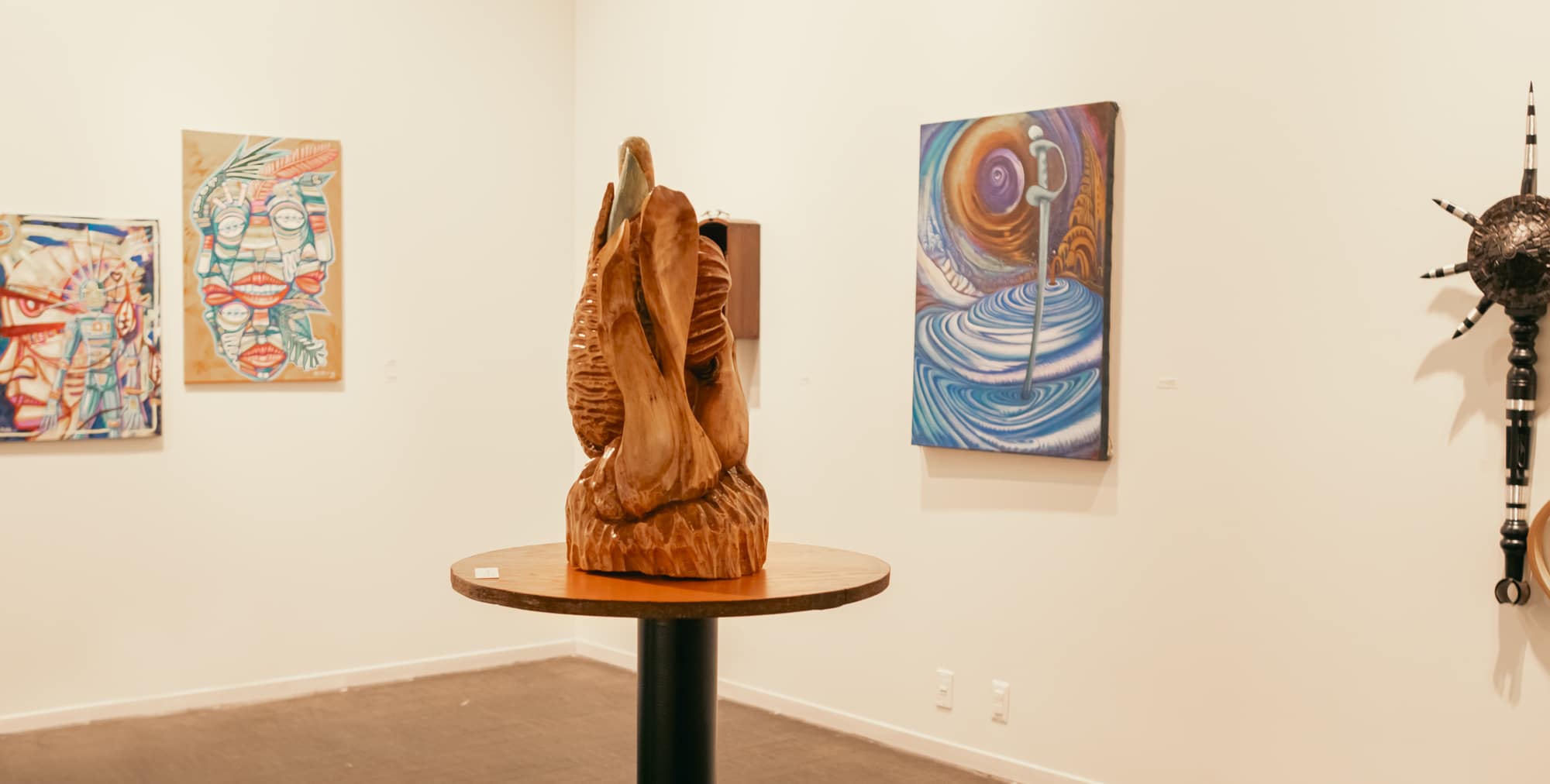 Photo Credit: Rachel Topping
Resurrect / Resistance
"What do Black communities across the diaspora need to resurrect to liberate and heal ourselves?"
This inquiry is an invitation to the artists of this exhibit, who share their personal responses to the themes of ancestral and spiritual resurrection, coupled with their wish for self and community healing and liberation.
Since the arrival of Africans to the Americas, most African descendants were subjected to the ills of racial capitalism — a global force meant to extract the labor and humanity of peoples of African descent. The transatlantic slave trade and generations of forced and dehumanizing labor were an ethos of illness and degradation to people of African descent in Puerto Rico, and Haiti. Through our art, our roots drum music, movement, and other cultural arts. African descendants have always reached for balance, dignity, love, and healing. We bring into existence the prayers in our hearts, minds, and spirits by the life we create with our hands.
The exhibition Resurrect/Resistance is an ode to the ancestral worldviews of the Afro-Puerto Rican and Haitan tradition, a living expression of what it means to live in a three-dimensional portal where African descendant people can call into the present their identity and healing technology from the past.
The Resurrect / Resistance exhibition is open to the public and can be viewed during building open hours.
On View
November 2, 2023 – November 25, 2023
Curated by Manuela Arciniegas & Erica Harper
Works by Deenps "Granbwa" Bazile, Marco Rios, and Josué Guarionex